Product Description
CPR Practi-Shields are ideal for CPR and AED training, offering cost effective barrier protection for students sharing a manikin.
Individually folded and packed in a dispenser box.
Latex free.
For training only.
Packed 36 per box.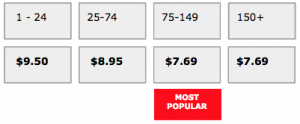 Please check out our BLS Instructor courses in our course calendar or simply click here to find the next upcoming training!